Oshkosh, WI
July 29, 2006
This year we filled up two twins with 10 people and made a day trip to EAA AirVenture at Oshkosh, WI.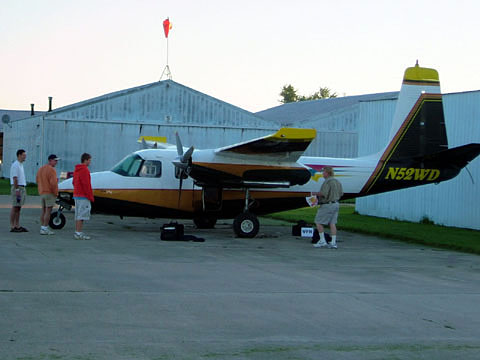 The first passengers get ready to board the Twin Commander.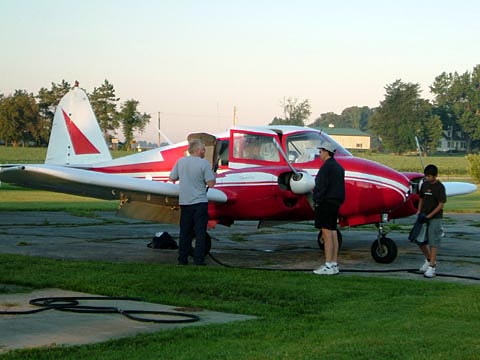 The Apache gets fueled for the trip.

Since I had many photos from this trip, I've divided them into two sets:

After a long day browsing through the exhibits, rummaging at the Fly Mart, visiting friends, walking the line and watching the air show, the time to go home arrived way too early.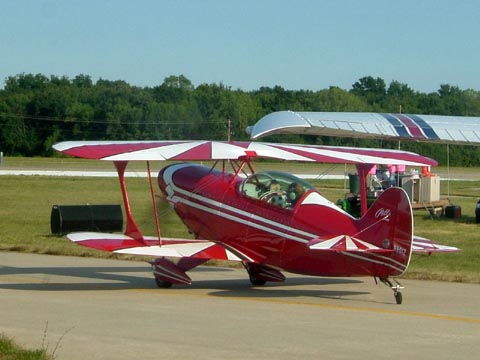 A Pitts waits its turn to depart.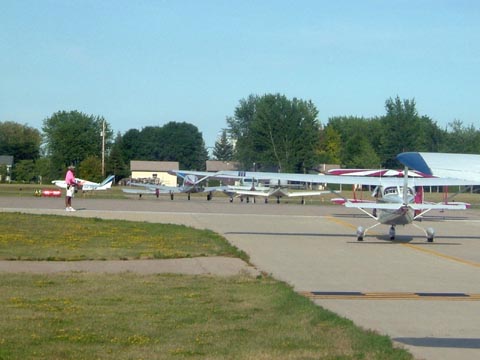 Many airplanes get queued up to depart after the airshow.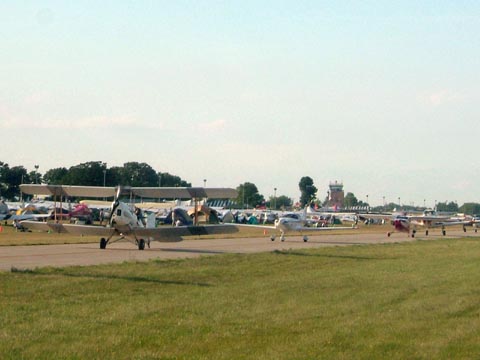 A look at the airplanes lined up behind the Apache, all waiting to go home.
---
Comments&nbsp&nbspControls&nbsp&nbspEngine&nbsp&nbspElectrical&nbsp&nbspFuselage&nbsp&nbspInstruments&nbsp&nbspInterior&nbsp&nbspLanding Gear&nbsp&nbspMistakes&nbsp&nbspPainting&nbsp&nbspTest Flying&nbsp&nbspWings