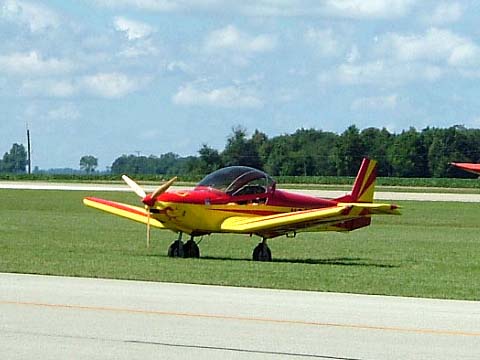 N905KM sits in a sunny spot on the field at Marion.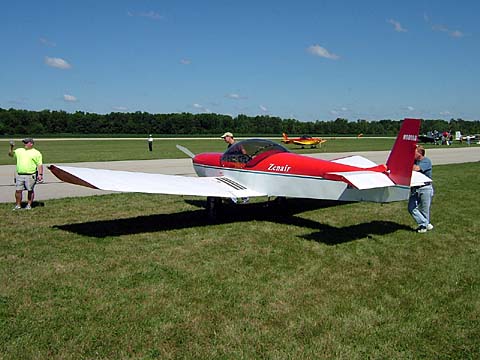 Fellow Zenair builder Alan Gluff flies his 601 HD up from Greenwood IN.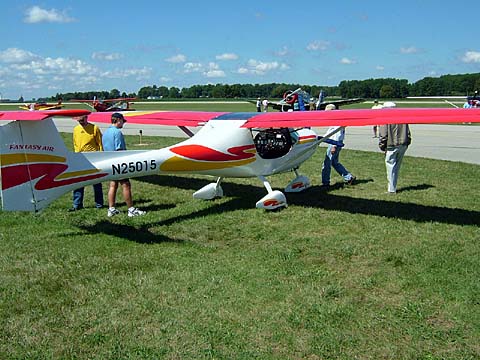 These production Light Sport Aircraft are starting to show up everywhere.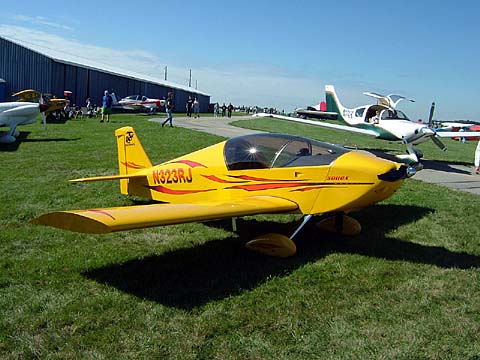 The Sonexes are starting to become popular.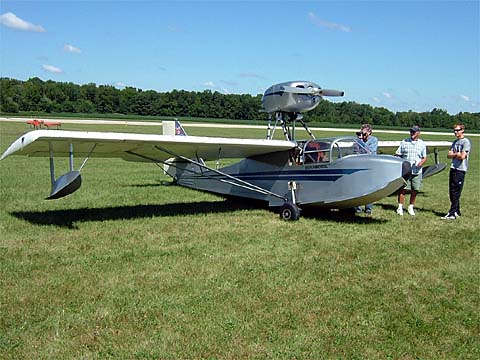 This Jensen Sportsman features a pod-mounted tractor engine.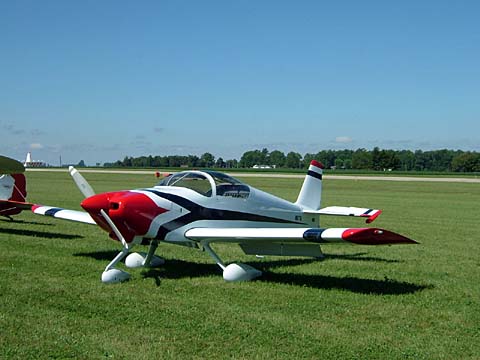 RVs are everywhere; Marion was no exception as this RV-6/7A was one of several coming to the fly-in.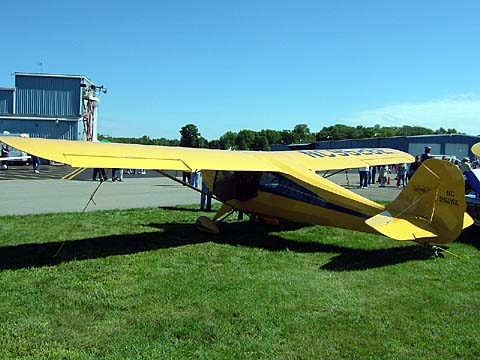 This Aeronca Chief was once an Oshkosh Grand Champion for its restoration.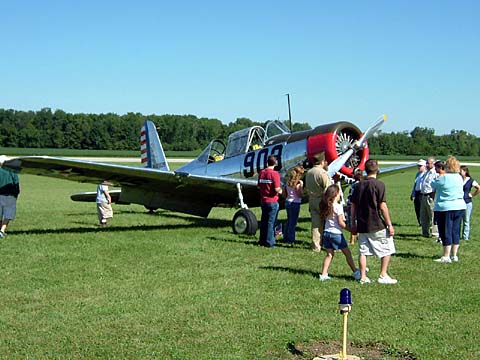 This Vultee BT-13A was built in 1942.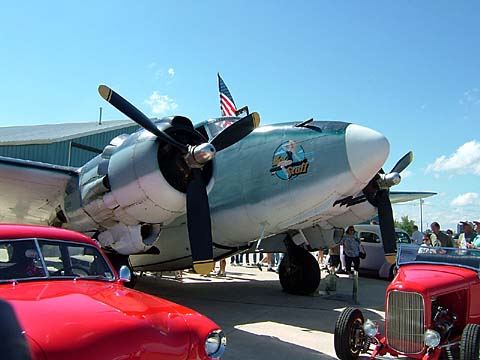 Among the warbirds making the show was this Boeing Harpoon, surrounded by custom hot rods.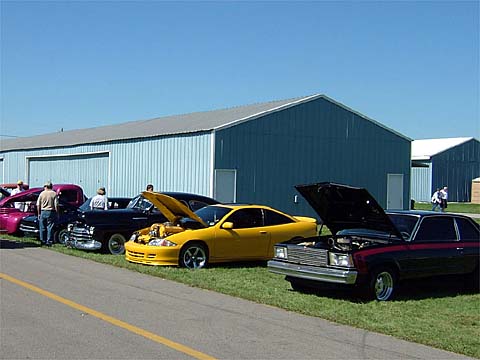 Being a Fly-In/Cruise-In, there were many antique cars and custom hot rods on display.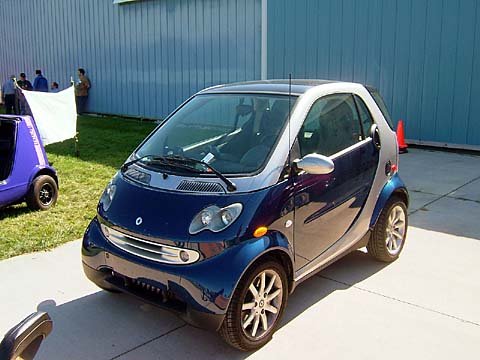 How about this micro car as an answer to the ever-increasing fuel prices?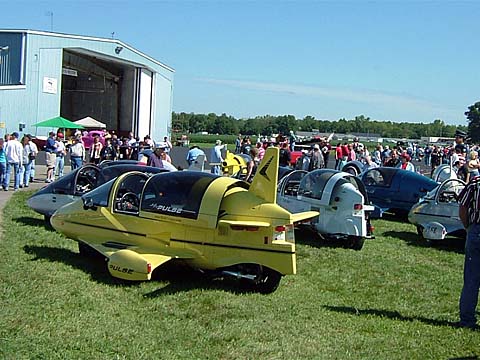 These three-wheeled rocket ships were built from Honda motorcycles.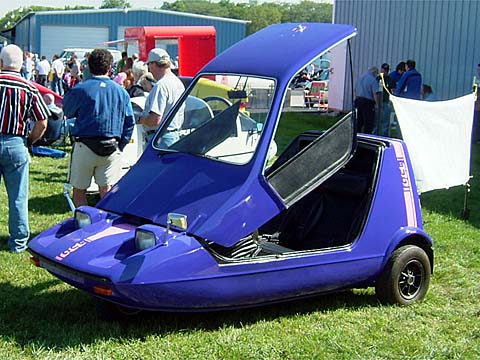 Is this considered an "LSA" (light sport automobile)?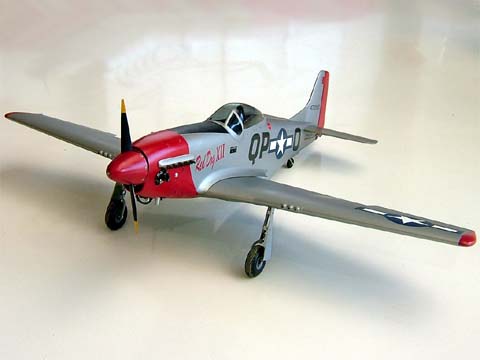 This beautiful RC model P-51 looks like it is ready to go to war.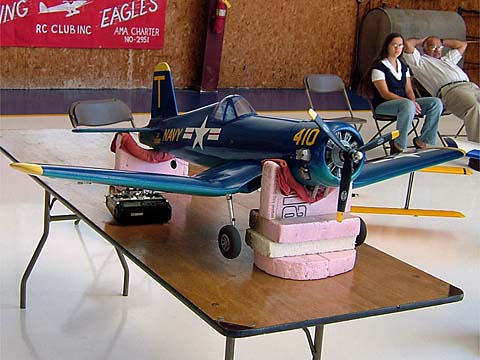 This RC model Corsair featured working retracting landing gear.