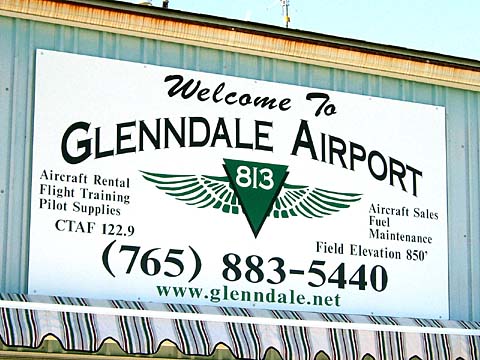 Glenndale's friendly sign welcomes all.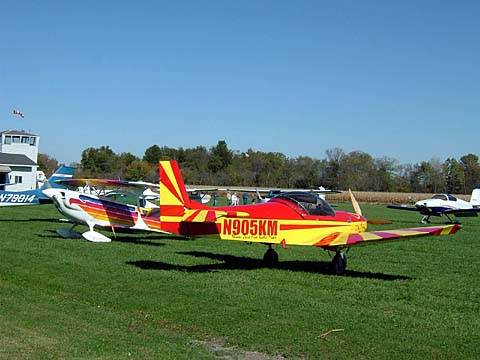 I park my Zenair by this Christen Eagle.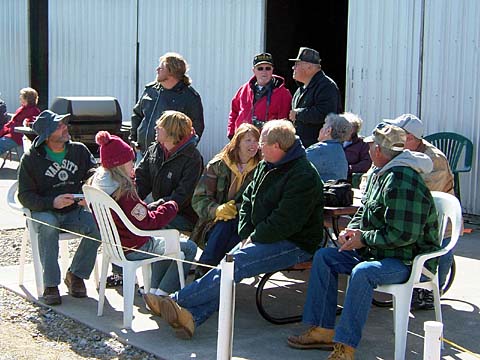 Our friends from Boone County Airport gather to watch the fun.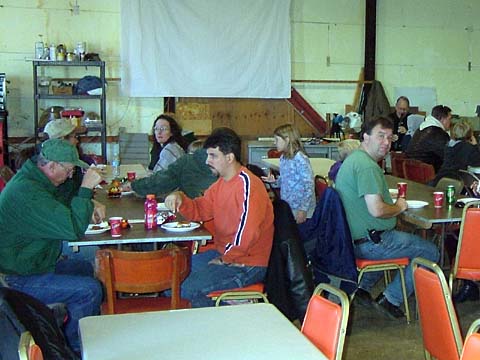 The folks at Glenndale Airport cleaned up the maintenance hangar for a dining room.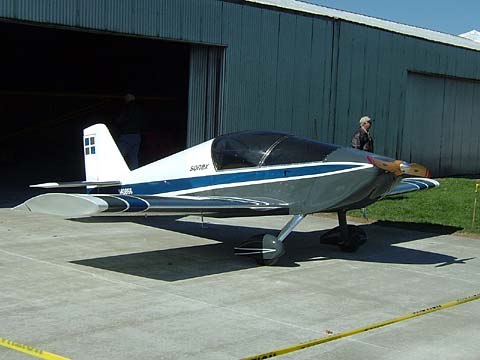 A nice Sonex is outside on display.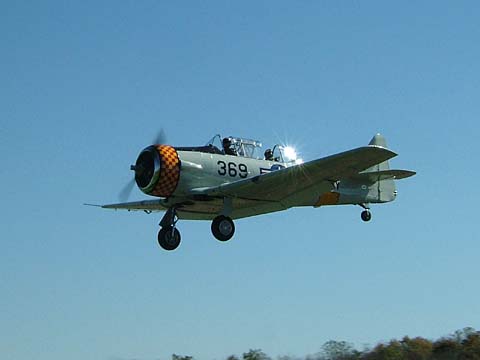 An AT-6 rumbles in for a landing.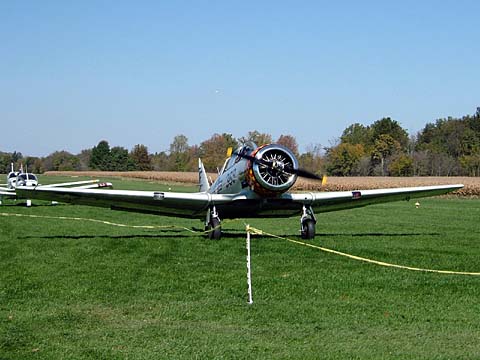 The AT-6 taxis back to pick up another passenger.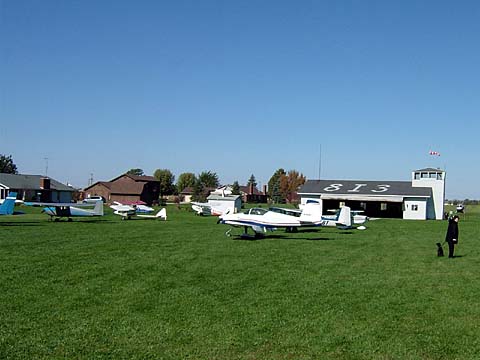 Just a few of the many airplanes that turned out for Glenndale's fly-in.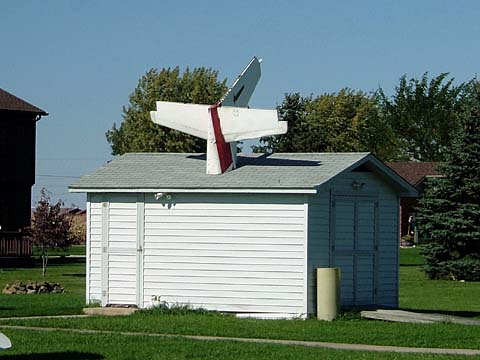 Somebody's got a sense of humor!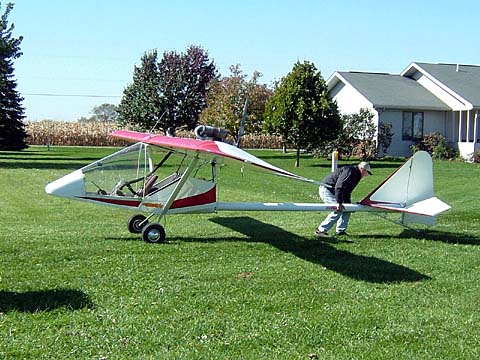 In spite of the brisk winds, this guy gets his Kolb ultralight ready for some flying.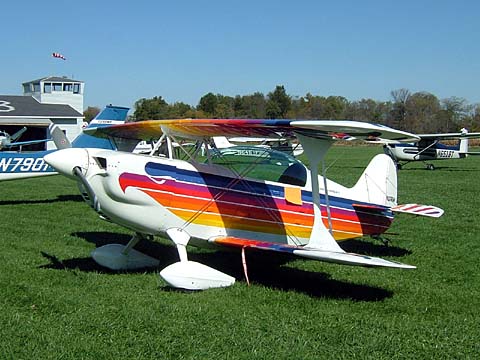 This Christen Eagle got as many curious onlookers as my Zenair.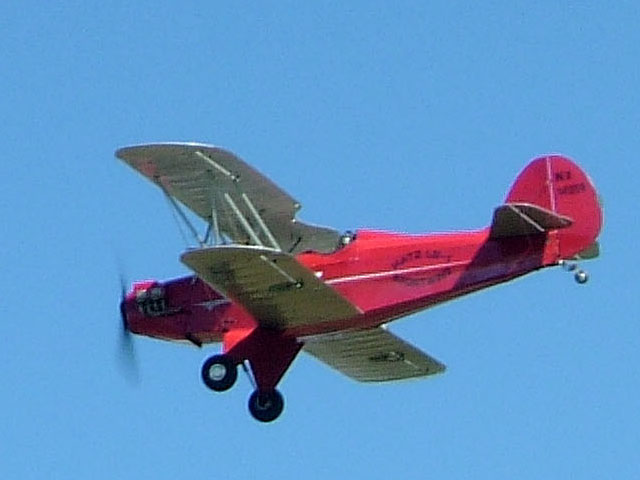 A Hatz biplane flies in the pattern.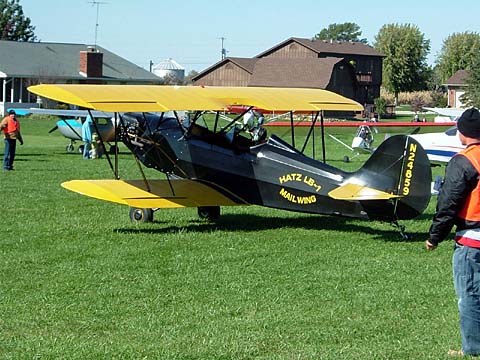 Another Hatz biplane is directed to its parking spot.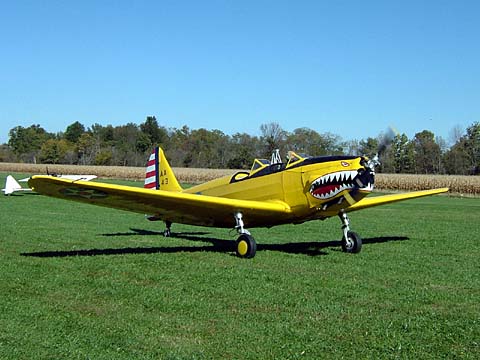 An antique Fairchild military trainer comes in for a passenger.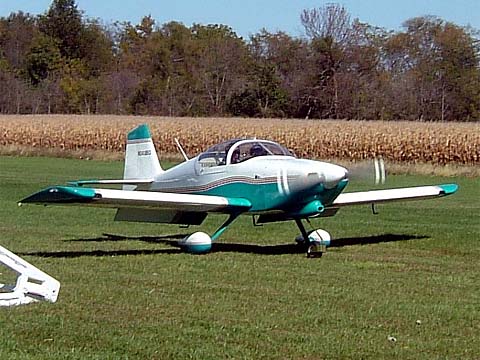 An RV-6A taxis in after a brief sight-seeing flight.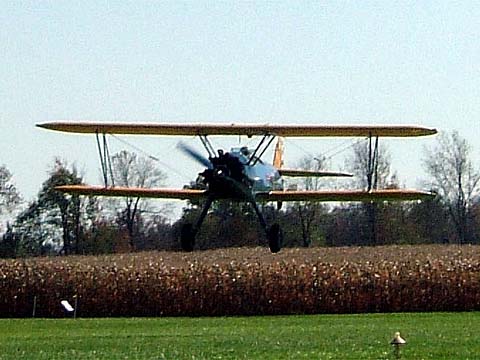 A Stearman flares just past the cornfield for a landing on 36.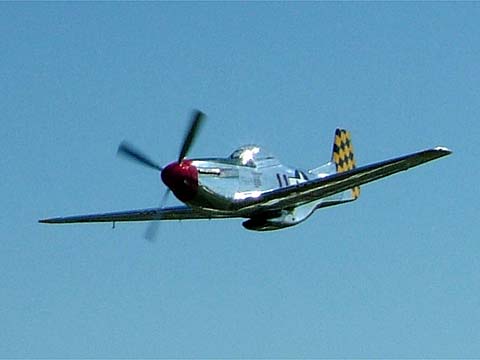 Everyone waited for the P-51Mustang to perform a low pass fly-by. He didn't disappoint us.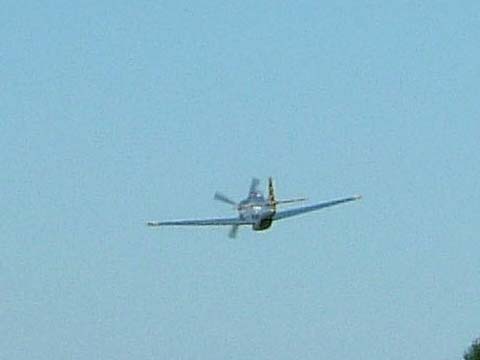 The Mustang roars by, leaving me barely enough time to get this shot.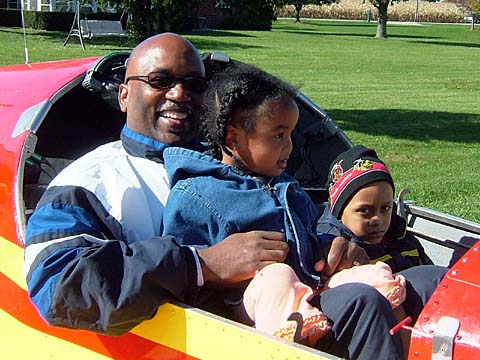 This father and his two young children try my airplane for size.