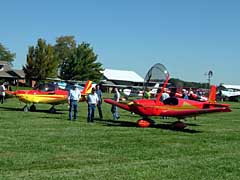 We fly in a loose formation with Chuck Long and park our Zenairs together.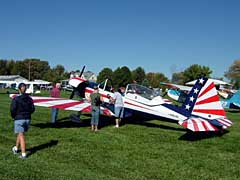 We get out behind this aerobatic Chipmunk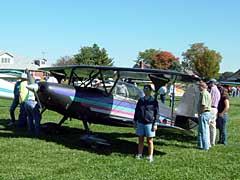 Katie likes the pastel design on this biplane.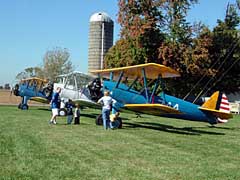 The Stearmans line up for inspection.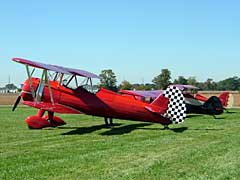 You've got to love any fly-in that draws four Stearmans.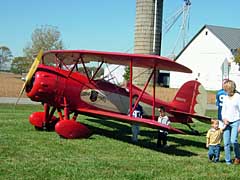 A Great lakes biplane.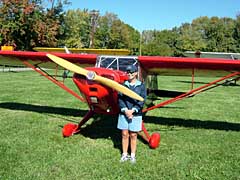 Katie's favorite was this clipped-wing Taylorcraft with the art deco paint job.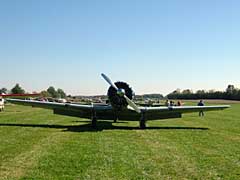 Is this intimidating, or what?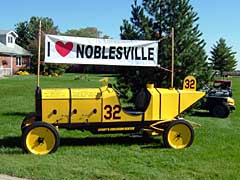 One of the residents at Noblesville Airport built this replica of the first race car to win at the Indianapolis 500, a 1911 Marmon.
Like many local fly-ins, the hot rods come out for the show.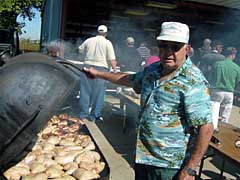 Maurice Hobson works his magic at the barbecue grill.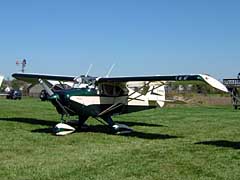 A gorgeous Piper Tri-Pacer restoration.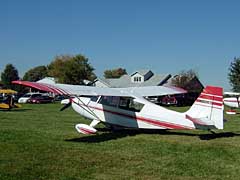 A nice Citabria.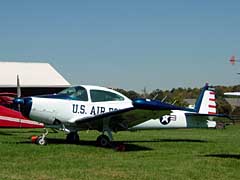 This Navion sorts U.S. Air Force decor.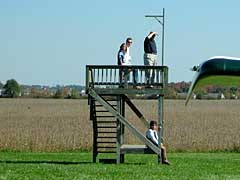 The airport sports this small "control tower."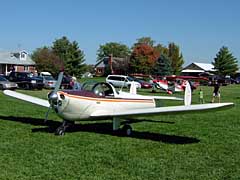 Everybody loves an Ercoupe.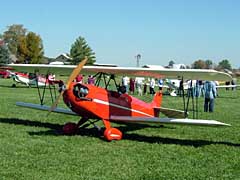 A Fisher biplane.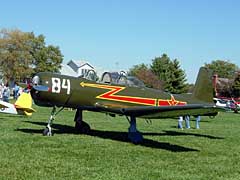 We saw this Nanchang CJ6-A at Hanover IN just last week.
A Dehavilland Tiger Moth.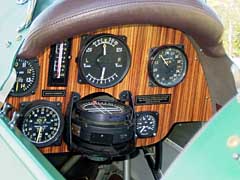 The Tiger Moth's front cockpit.