Andy takes a photo of Michael at Noblesville.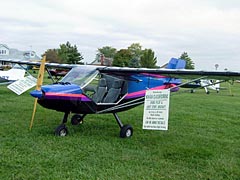 A RANS Coyote.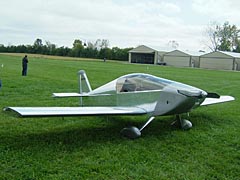 A very nice example of a sleek Sonex.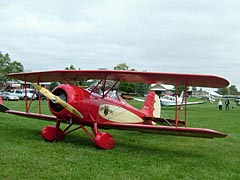 A Great Lakes biplane.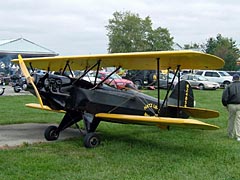 A Hatz biplane.
The visitors queue up at the food lines.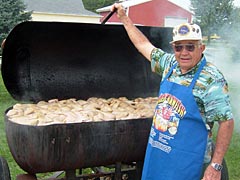 Maurice Hobson shows a grill full of chicken.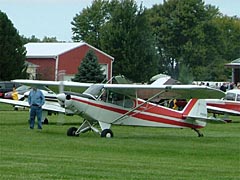 A Piper Cub readies for its taxi to the departure end of the runway.