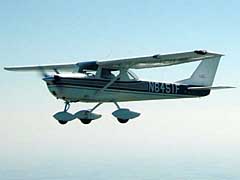 Chuck Leucht maneuvers in close for formation flying.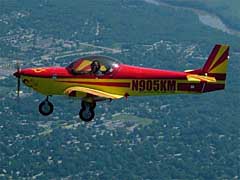 Chad Williams takes this great air-to-air shot of Michael's Zenair on the way to Kentland.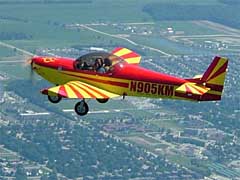 Michael turns around to videotape Chad Williams in flight.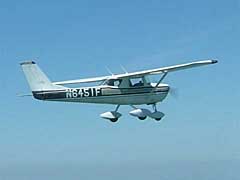 N6451F takes the lead position in the formation.
N905KM flies in a loose formation.
The fliers arrive at Kentland for the fly-in.
A medvac helicopter is on display during the fly-in.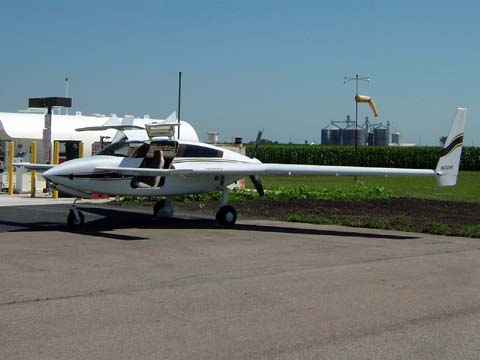 This stunning Velocity graces the ramp.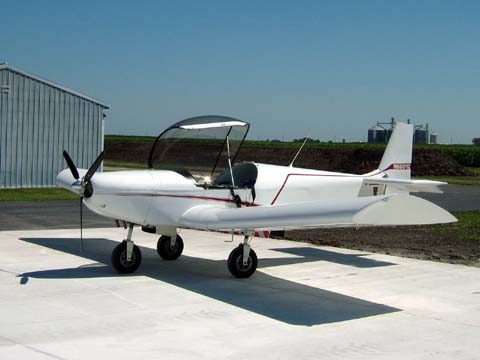 Tom Gebeau flies his Zenair HD from Kokomo to Kentland.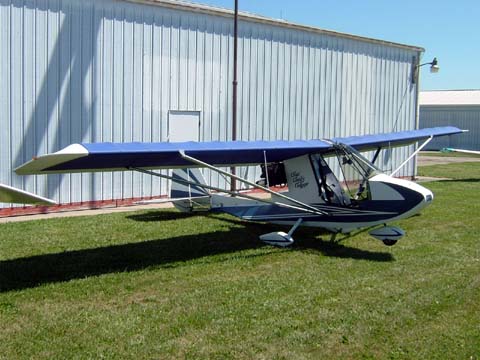 A very pretty little Challenger ultralight waits while its owner dines.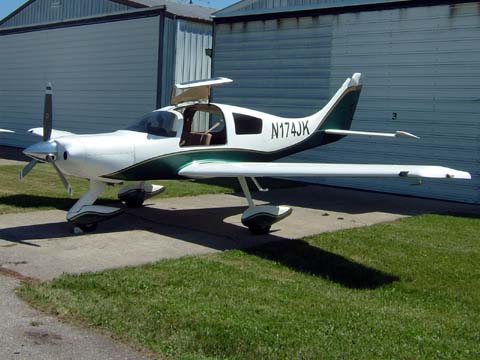 Butler Express homebuilt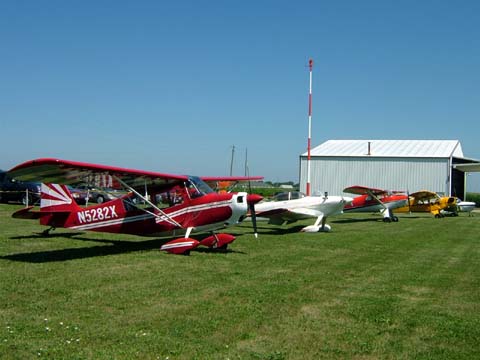 Taildragger tiedowns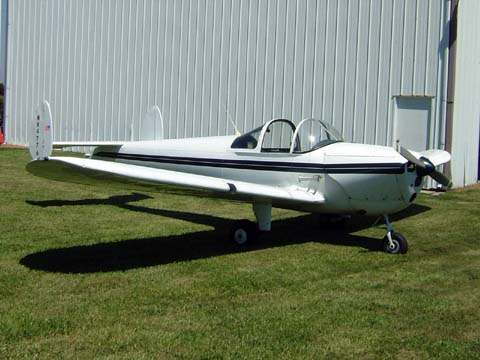 Nice Ercoupe
Chad Williams checks out this pretty Luscombe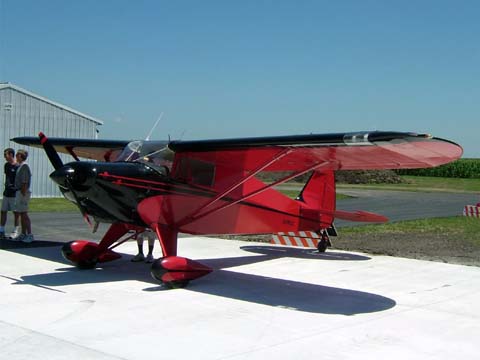 This Piper Colt was converted to a taildragger and upgraded with a 160-h.p. Lycoming 360 engine. It sports a 1930s paint scheme.