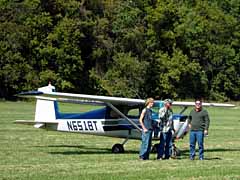 Zach Rogers, Charles Westerfield and Chad Williams stretch a bit before checking out the airplanes.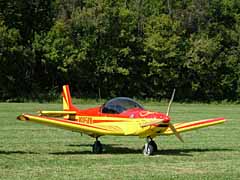 I park N905KM in front of the beautiful wooded bluffs adjacent to Lee Bottom Field.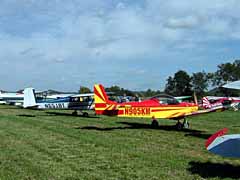 Chad and I line up with the rest of the fly-in aircraft.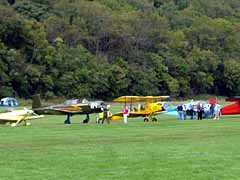 A Yak and a DeHavilland line up for the fun.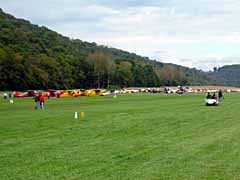 A view of just a few of the many aircraft that flew in to Lee Bottom Field.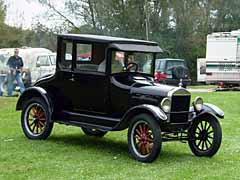 Several antique Fords were on hand for the show.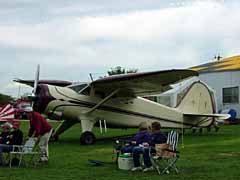 This old Stinson occupies an honored spot for the day.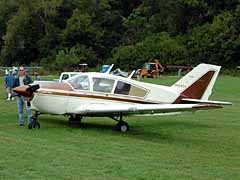 A beautiful Bellanca Viking.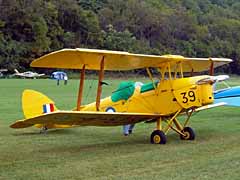 A very old DeHavilland.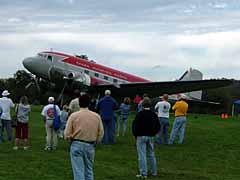 This DC-3 warms up its engines prior to flight.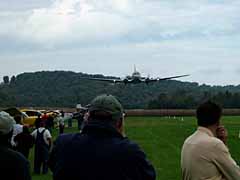 The DC-3 makes a low pass for the photographers.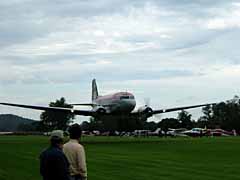 The DC-3 gives us a low pass show.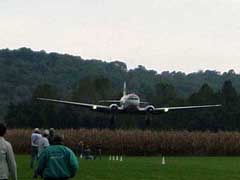 The DC-3 comes in low with the wheels down. It actually chopped some corn on short final.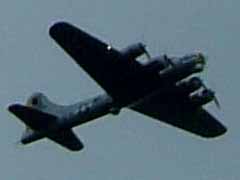 A B-17 flies overhead. We all cheered for it to come in but it didn't land.
Charles Westerfield poses with "his" Howard airplane.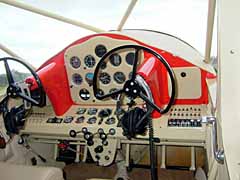 A look at the Howard's gorgeous panel.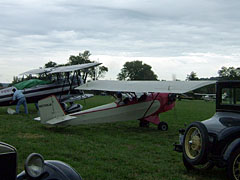 A very pretty Pietenpol Air Camper.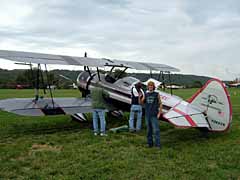 Zach Rogers poses in front of a 500-h.p. Stearman.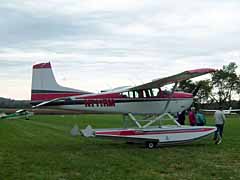 A Cessna on amphibious floats.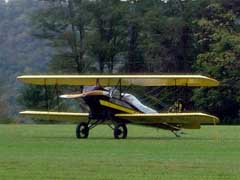 A 1927 Swallow biplane with a V-engine.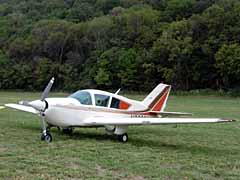 Another Bellanca Viking.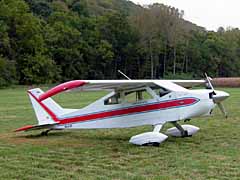 A BD-4 taildragger built in 1978.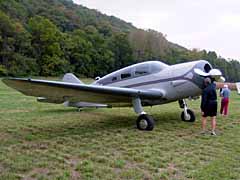 A Spartan Executive.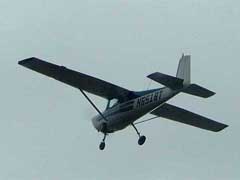 After a brief rain, we depart and head for home. Here, N6518T leads the way.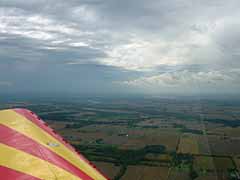 A look out as the en route weather clears.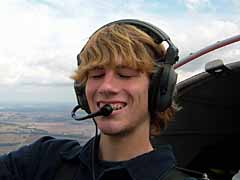 Zach Rogers handles the controls.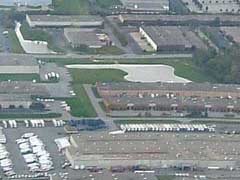 As we pass over Indianapolis I take a quick shot of the office.