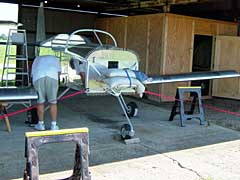 Before we leave we help Arvel Turner install the wings on his RV-9A project.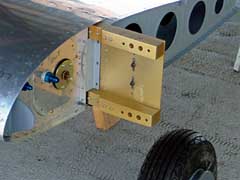 Check out the thickness of the RV-9A spar doublers.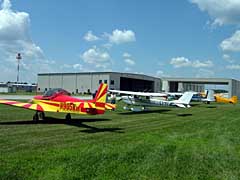 After lunch we stop in at Indianapolis Executive Airport for fresh Chicago Sectionals for our Oshkosh trip.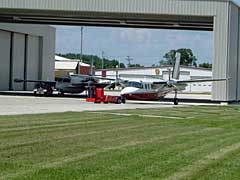 The line crew at Indy Exec was busy moving these corporate aircraft out of the hangar to allow a Piper Malibu Meridian to leave.
Chuck Leucht kisses the cheeks of a new Cub Legend.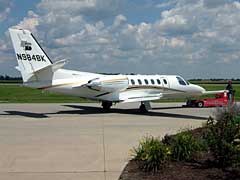 Beautiful corporate jet.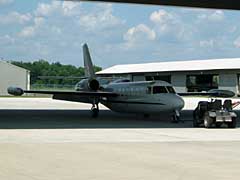 Westwind jet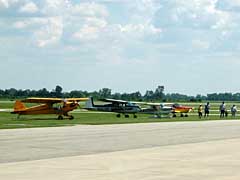 Our little airplanes stand by for the corporate jet parade.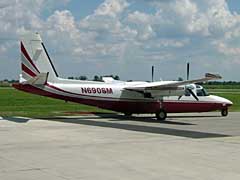 Twin turboprop Commander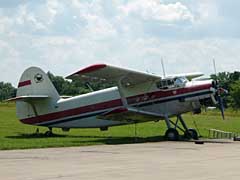 Polish PZL-build Antonov AN-2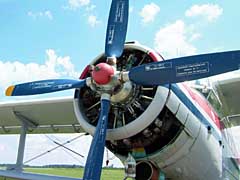 The Antonov has a monstrous radial engine.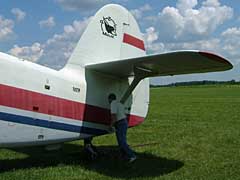 Chuck Leucht examines the Antonov's dataplate. Look at how tall that tail is.